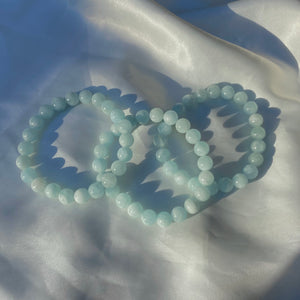 SHOP WITH HER!
For the last 5 months I have been looking for a place to purchase crystal bracelets from. I came across BeadsbyMaji on TikTok and when I found her content I was INLOVE 🥰 I knew for a fact I would be shopping with her as soon as she restocked. I purchased 7 bracelets from her and I must say it was worth the wait. Every bracelet I purchased was durable & appeared to be as she portrays online. I will continue to shop with her for sure!
Love the bracelet, just wish there were smaller sizes for smaller wrist people!
Always amazing!
This is only my second time buying but it definitely will not be my last! BeadsbyMaji has such a large selection to choose from and they are all the highest quality and ship very fast! Perfect for gifts and perfect for the warmer weather coming up! Cant wait to figure out what I will get next!